Rocky Rehfeldt
Executive Vice President- Private Banking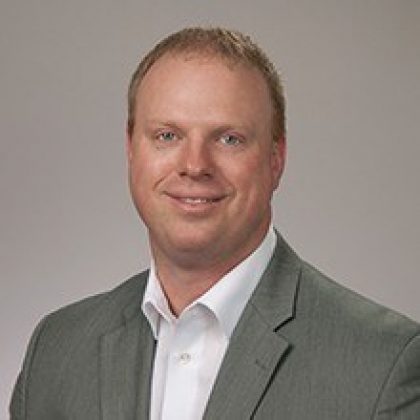 Rocky joined First Dakota National Bank in April 2015 as a Senior Vice President - Private Banking. He has over 20 years of private banking, business, investment, and management experience. Before joining Loft Advisors, he was a Vice President of Business Banking at First Bank and Trust in Sioux Falls. Prior to that he worked 10 plus years at Wells Fargo, finishing his tenor as a Senior Private Banker. Rocky prides himself as being a complete relationship banker and is diversified in real estate, traditional business, investments, legacy, and private banking.
Rocky has a bachelor's degree in business and finance, with an emphasis in management from the University of Sioux Falls. He also played collegiate football for the USF Cougars. He had the honor of playing on the runner-up National Championship team. In the years of being on the football team, he learned a tremendous amount about leadership, faith and hard work.
Rocky grew up on a small family farm between Hartford and Sioux Falls. He truly understands the importance of being involved in the community in which he lives. His passions are supporting DakotAbilities, Make-A-Wish, Junior Achievement and the Sioux Empire United Way. He was a member of the Board of Directors for DakotAbilities from 2009-2022, having served as Board President from 2012-2014. Rocky has recently accepted a position on the University of Sioux Falls Board of Trustees and will begin his term in July 2022.

Contact Rocky